Board of Directors
The Board of Directors serves to govern the affairs of BHEA as a non-profit organization. The Board currently consists of ten members, each of whom coordinate various functions within our group. Board members are volunteers and serve for a minimum term of three years.
Mike Williams
President
directors@bhea.net
This is Mike's fourth year of serving on the board. He and his wife, Donna, have 4 children. Mike works at ORNL and is the director of the Feed Your Faith ministry. His family attends Maryville Vineyard Church and they make their home in Louisville. Mike says, "I joined the council to hopefully continue to help in making BHEA a great place for our kids to learn and be involved with other families. I love being involved in all of my kids' activities and love my newest hobby -- scuba diving."
---
Sarah Small
Vice President & Membership Coordinator
membership@bhea.net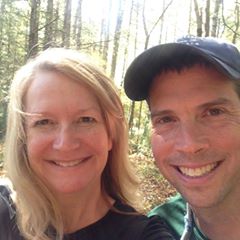 Sarah has been homeschooling since 2000 and has been an active member of BHEA for all those years. In the past, she has served in various positions on the board including newsletter editor, communications coordinator, and administrator. She and her husband, Randy, have three kids who have grown up in the BHEA community. Jesse, homeschooled beginning in 2nd grade, is a graduate of Belmont University. Laurel, homeschooled all the way, is attending Lipscomb University. Duncan, currently in 11th grade, is their last student at home. She and her family attend Maryville Vineyard Church.
---
Melanie Hoffman
Ministry Coordinator
ministry@bhea.net
Melanie joined the board in spring of 2017. She began homeschooling in 2005, when her oldest child started kindergarten. She's been a BHEA member for 10 years. She and her husband, Mark, have two children. Morgan is 16 and Meredith is 12. They make their home in Alcoa and attend Everett Hills Baptist Church. Melanie says, "I am so thankful for the support and encouragement I've received through BHEA. The biggest blessing has been the invaluable friendships made by our whole family. In the same fashion, it is my prayer that I will be able minister and support others while serving in this capacity.
---
Amy King
Treasurer
amy-king@comcast.net
Amy is beginning her 4th year as treasurer for BHEA and has been a member for 9 years. She and her husband, Jody, have two daughters. Taylor is 19 years old and is attending college and studying Ultrasound. Aubrey is 17 years old and is currently in 12th grade. You will often see other kids with Amy as her family is a foster family. Amy makes her home in Knoxville and attends Sevier Heights Baptist Church and Aroma Church. "I wanted to serve on the board to help provide positive experiences for children and parents who choose BHEA."
---
Rachel Myers
Teen Coordinator
mitchmyers@bellsouth.net
Rachel has been serving on the board as Teen Coordinator for 4 years. She and her husband, Mitch, have 2 children, ages 17 and 12. They have homeschooled for 11 years and make their home in Maryville. Rachel and her family attend Shepherd of the Hills Lutheran Church in Knoxville. Rachel says, "We have an amazing group of teens and I really enjoy working with them!"
---
Wendy Hicks
Enrichment Team Coordinator for Preschool through 8th Grade
enrichment@bhea.net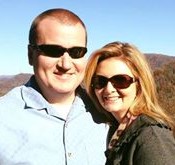 Wendy and her husband, Jimmy, have two boys, ages 15 and 11. Their oldest son attended public school kindergarten for only eight weeks in 2005 before the family decided to homeschool. They relocated to East Tennessee in February of 2010 and attend Cornerstone Church of Knoxville. In addition to serving on the Enrichment Team, Wendy is a past coordinator of BHEA's Mom's Night Out events. Wendy loves serving on the Enrichment Team because she loves the classes and the wonderful ministry the program provides to our homeschooling community.
---
Leanne Phagan
Enrichment Team Coordinator for High School
enrichment@bhea.net
After being a part of the Enrichment Team since 2014, Leanne Phagan became our High School Enrichment Coordinator in 2016. Leanne has 4 children, two of whom are attending college while she continues to homeschool two remaining high schoolers. Leanne's family is very active in 4-H and the Knoxville Ambassadors sports program. Leanne and her family attend Sevier Heights Baptist Church.
---
Allison Elder
Activities Coordinator
activities@bhea.net
Allison Elder is beginning her sixth year with BHEA and has been homeschooling since her son, Ethan, began kindergarten. In addition to serving as Activity Coordinator, Allison and her husband, Martin, have co-taught Monday Enrichment classes and have helped to lead BHEA Cub Scout Pack 442. Her family makes its home in Maryville and attend Fairview United Methodist Church. Allison is "grateful for BHEA, which has provided valuable homeschool guidance from year one." She adds,"the support and encouragement of BHEA members and the wonderful activites of BHEA have been a blessing for our family."
---
Lisa Best
Webmaster
webmaster@bhea.net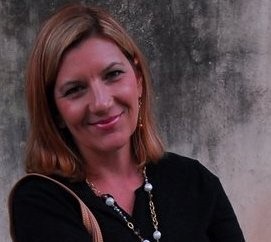 Lisa feels blessed to have been a member of BHEA for the last 14 years. She and her husband, Gary, have three children. They live on a farm in Friendsville and attend Redemption Church in Knoxville. Lisa has served on the High School Enrichment Team in the past and is now our webmaster. Lisa says, "We have homeschooled from day one and been involved with taking and teaching Enrichment classes from that time. I'm excited to help expand our High School Enrichment program to meet the needs of our member families."
---
Laurie Leslie
Communications Coordinator
ealert@bhea.net or info@bhea.net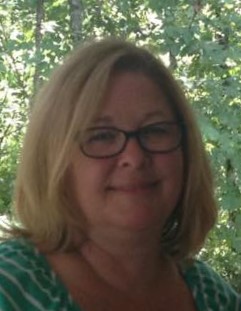 Laurie is finishing up her 14th year with BHEA. She and her husband, Glen, have three boys. Tristan, age 20, graduated from BHEA after being a student for 11 years and is now in his 3rd year at Maryville College. Grant, age 18, has been homeschooled his entire life and will be graduating from BHEA this May. He will be going to college in the fall. Devon, age 10, is in 5th grade. Both Glen and Laurie have served on the council of BHEA in the past. Laurie has been the voice at the other end of the infoline for many years, helping prospective and new homeschoolers get the support they need. Empowering parents to take charge and bring their families home again is among her greatest joys. She also served BHEA variously as the Communications Coordinator, newsletter editor, webmaster, and more. Laurie is currently co-sponsor of the Beta Gamma chapter of the Eta Sigma Alpha National Homeschool Honor Society. She and her family attend Seventh Day Christian Assembly in South Knoxville.
---