Public Business Directory
Browse Alphabetically ABCDEFGHIJKLMNOPQRSTUVWXYZAll
Janify
Submitted by: ADMIN
We offer Carpet, Tile and grout, upholstery and rug cleaning services. We use all organic products so nothing is harmful to you, your family or pets.
Contact: 201 John Helton rd, maryville, tn 37804 | Phone: 865-309-4999
Jenn's Herbs - Nature's Sunshine Herbs, Supplements and Essential Oils
Submitted by: ADMIN
I'm a second generation Nature's Sunshine customer and now distributor. The quality of the products and reasonable pricing earns my loyalty year after year. I have recommended it to friends and family through the years and eventually realized I might as well sign up to be a distributor since I'm recommending it anyway! There are multi-vitamins for children and adults, probiotics, essential oils, weight management products and much, much more. Check out the website and take a free health assessment online. All the best, Jennifer Ledbetter
************************************
Since becoming the first company to encapsulate herbs in 1972, Nature's Sunshine has grown from a small, family-owned business to one of the leading health and wellness companies in the world.
Our premium quality products do more than improve people's health—they transform their lives. Sourced, manufactured and tested against the most rigorous quality standards, our unique product portfolio delivers more than over 500 personalized solutions to optimize your health.
From targeted care to daily essentials and weight management solutions, our naturally efficacious products feature the best raw ingredients the earth has to offer. Created from nature, but rooted in science, our remarkable products deliver extraordinary results—again and again.
Jinks Veterinary Service - House Call Vet
Submitted by: ADMIN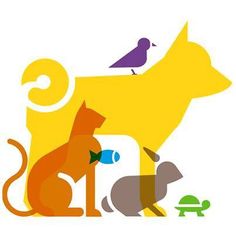 Dr. Matt Jinks is a home school dad and veterinarian who makes house calls. He provides routine exams, vaccinations, euthanasia, and medical diagnosis. If your schedule is busy and you want to just stay at home, this service is not just convenient but will save you money with multiple pets. After hours house calls are available for established clients.
Contact: 4012 Samuel Circle, Maryville, TN 37804 | Phone: 865-804-5424 | Cell: 865-804-5299