Public Business Directory
Browse Alphabetically ABCDEFGHIJKLMNOPQRSTUVWXYZAll
S.C.A.R.S. KIDS
Submitted by: ADMIN

S.C.A.R.S. KIDS is a nonprofit organization sending hope to kids injured at the trauma level by dog attacks. We send a personalized gift to each child and accompany it with a photo along with a personal message from children who have lived through these traumatic experiences. We have over 100 families in our networking system willing to provide support to the family through compassionate communication. According to the CDC, 4.5 million people will suffer dog bite wounds this year, around a half a million children will receive hospital care for their injuries. Many of these injuries will be life threatening!
Contact: 324 Waters Rd, Maryville, Tn 37803 | Phone: 8652090848 | Cell: 8652090848 | Fax: 8652090848
Sarah Myers Photography
Submitted by: Myers
I am a natural light photographer specializing in wedding photography. Please visit my Facebook page and web site for examples of my work.
Sew at Piece Studio
Submitted by: Seaton
I live in Blount County, Tennessee. I love to sew, quilt, and appliqué. I make purses, wall hangings, various projects and post them weekly for sale. If you are interested please feel free to contact me.
Join my Facebook page to see what I'm making at 'Sew at Piece Studio.
Sharon's Music Studio
Submitted by: Hatch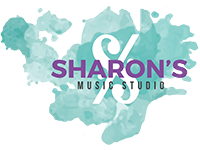 I provide more than 25 years of teaching experience on piano, clarinet, and saxophone. I provide piano tuning and minor repairs. I have my B.A. in Music Performance. Before moving to Maryville, I was the principal clarinetist for the Juneau Symphony and the Amalga Chamber Orchestra. I directed church choirs, vocal ensembles, and children's musicals.
I teach music using a classic note reading approach. All lessons are private and I tailor each lesson to the individual student. Please see my website for more deatails.
Contact: 1729 Burnside Dr., Maryville, Tennessee 37801 | Phone: 865-268-5711 | Cell: 907-957-8812
Sol Salud Chiropractic
Submitted by: ADMIN
What makes me unique as a doctor?
I care that whoever comes in for my help, I actually help.
I spend time, I will listen to you, I will touch you in the exam and treatment where your concern is and also in the hidden culprits you don't necessarily know are causing the issue.
I keep up to date with new research and techniques and I use what works, I do not jump from one fad to the next or throw away the proven for the popular.
I respect and honor your God-given ability to heal yourself, that you are your best doctor and that my job is to teach you how your body will function optimally and heal optimally.
I don't claim to be your "healer", but rather a doctor who wants to educate, empower, and liberate you from dependence on others for your health and well-being.
You are a unique, priceless individual, you are not a diagnosis nor a set of symptoms, and you have no deficiencies of drugs, no "extra" or "useless" organs.
My promise is that if I can help you, you will know it on the first and every visit with me, I will not string you along.
My fees are affordable for everyone so that you don't need insurance to get quality healthcare.
My name is Dr. Caleb Runne, you may call 865 719-6936 and speak with my wife, Glenda to make an appointment.
Contact: 1528 Everett Ave, Maryville, TN 37804 | Phone: 865-719-6936
Something Chic by Nikki Turnmire
Submitted by: Turnmire

Deliciously delightful custom cakery made just for you!
My personal mission...
Something Chic was created as the Turnmire Family's personal fundraiser to help us become DEBT FREE! After completing Dave Ramsey's Financial Peace University, I decided to get creative in helping realize our DEBT FREE DREAM. I've always loved being in the kitchen, so this endeavor just fit. Thank you to all my cakery fans, past, present & future who are helping us take steps toward our goal… one cake at a time!
I bake for you right out of my home kitchen. Essentially, you send me a picture, and I do my very best to give you your highest expectation. I look forward to baking for you!
Contact: 825 Beaver Drive, Maryville, TN 37801 | Cell: 865-806-6754
Sport Blue Orthopedic and Sport Rehabilitation
Submitted by: Lakatosh
Dr. Lakatosh is board certified in Physical Medicine and Rehabiltion with a sub-speciality in Sports Medicine. We have offices in Seymour and West Knoxville. We also have in house physical therapy at our Seymour Office. We treat ages 13 to 100. We use non-surgical methods to treat musculoskeletal problems.
Contact: 220 Fort Sanders West Blvd., Building II, Suite 100, Knoxville,, TN 37922 | Phone: (865) 577-1914 | Fax: (865) 577-1714