Public Business Directory
Browse Alphabetically ABCDEFGHIJKLMNOPQRSTUVWXYZAll
Damsel In Defense
Submitted by: Allen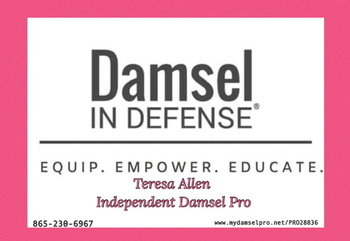 Damsel In Defense educates,equips, and empower women to protect themselves and their loved ones. Our products also helps girls in our Damsel Houses that have been rescued from Sex Trafficking. We want to put safety in the hands of everyone so they can protect themselves. From Stun devices to personal alarms to pepper sprays to name a few. Keep your family and yourself protected
Contact: 220 Lindsay Street, Alco, TN 37701 | Cell: 865-230-6967
Dog Sitting
Submitted by: Nichols
I have been a dog owner all my life. While I've always had a dog of my own I also fostered for a couple of years while I was in college. I worked in an adoption center while I was in college as well. I have never been able to leave my furry friend with a boarding service for fear that something would happen or he would get lonely. So I understand how important it is to leave your pet with someone you trust to take care of him / her until you return. You can trust us to take care of your precious pooch until your return! Your pet will be part of our family. I've never been restrictive to my pets so yours will be allowed as much freedom as you would like him / her to have.
We have about 2 acres that are fully fenced in. On nice days, I like to go outside and let them run around the yard, throw a ball, or just hang out. Inside, we have a hallway that we sometimes play fetch down, especially if the weathers bad. Your pets can also expect lots of love and snuggling if they like that. I have a sunroom that dogs seem to enjoying laying in especially in the afternoon.
I do all of my bookings through rover.com. Feel free to contact me through rover or through my contact information. You can also use code TABATHAN20 for $20 off your first booking with me!
Contact: 3319 Oak Hill Drive, Maryville, Tennessee 37804 | Cell: 423-963-1276