Public Business Directory
Browse Alphabetically ABCDEFGHIJKLMNOPQRSTUVWXYZAll
Mac's Lawn Care and Landscaping
Submitted by: ADMIN
We provide lawn care and landscaping services to the Blount, Seymour, and South Knoxville areas. We are licensed and insured to provide worry-free service and have a customer-satisfaction guarantee! Pictures of our work and customer reviews can be found on our Facebook page.
Mary Kay IBC, Kristina Chisholm
Submitted by: ADMIN
"Ours is a business where selling results from a truly personal one-on-one relationship – a friendship."
Mary Kay Ash
Contact: 3938 Leyte Dr, Maryville, Tennessee 37801 | Phone: 865-441-7192 | Cell: 865-441-7192
Midland Dry Cleaners
Submitted by: Atchley
We are a family owned Dry Cleaners. We have been open for over 20 years. Come by and see our super friendly customer service!
We do Dry Cleaning, shirt service, comforters, curtains, wedding gown cleaning and preservation, and alterations. We also do just general pressing.
Feel free to call us with any questions.
Contact: 205 North Calderwood Street, Alcoa, Tennessee 37701 | Phone: 865-981-9890
More Than Memories
Submitted by: ADMIN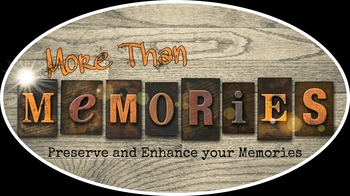 We take your memories and make them more, Preserving and Enhancing your treasured memories and Creating Truly Inspiring Experiences for your whole family.
What greater gift can you give to your family and friends? Check out a quote from a customer.
Turn your ♦Old home movies ♦Slides ♦8mm film ♦VHS (and Mini-VHS) ♦Hi8 videos ♦Print Images ♦Audio Cassettes ♦Records and MUCH more into a format that you and your family can enjoy for years and years to come.
You could create video slide shows of treasured friends and family for a : 1) Christmas Gift, 2) Birthday, 3) Baptismal Celebration, 4) Retirement Service, 5) Memorial Celebration, and any celebration you can imagine.
Wil Davenport, and More Than Memories, offer you a personal/local contact. All of your items will stay local and will be handled with great care. We also offer the ability to truly customize what we create for you. Let your imagination go wild.
So, act now to preserve those memories while you still can. Your old media can and will go bad over time, so ACT NOW!
Contact: 2441 Old Niles Ferry Rd., Maryville, TN 37803 | Cell: 8654143954
My Doodle Place
Submitted by: McKinley
Creativity and play for wellness in mind, body, spirit for all ages. In-person and online options. Please see my website: www.mydoodleplace.com
Email: [email protected]